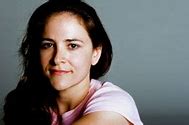 Samstag, 30 Mai 9-12 Uhr und 15- 18 Uhr
Sonntag, 31 Mai 9-12 Uhr und 15-18Uhr
Montag, 1 Juni 9-12 Uhr
Marla Apt ist Senior Level Iyengar Yoga Lehrerin. Das Magazin "Yoga Journal" nennt sie eine der jüngsten hochzertifizierten Yogalehrerinnen, die die Zukunft des Yoga maßgeblich gestalten.
Sie hat an der Universität in Los Angeles, Kalifornien medizinische Studien in den Bereichen Yoga in Verbindung mit Depression, Angststörungen und dem Reizdarmsyndrom durchgeführt. Sie entwickelte die erste Yoga Therapie für das Curriculum der UCLA David Geffen School of Medicine.
Sie schreibt regelmäßig für das "Yoga Journal" und andere internationale Yoga Magazine. Sie lebt in Los Angeles, reist jedoch oft nach Pune, Indien, wo sie seit ihrem ersten Besuch im Rahmen ihrer Forschungsarbeit in Buddhistischer Philosophie immer wieder Yoga studiert, früher mit BKS Iyengar, heute mit seiner Tochter Geeta und seinem Sohn Prashant.
Marla ist Mitglied des Zertifikationskomitees der Iyengar Yoga National Association of the United States. Dort wurde sie 2013 mit dem Manouso Manos Leadership Award geehrt.
Marla hat "Iyengar Yoga Therapeutics" mitbegründet, eine gemeinnützigen Organisation, die Yoga und seine heilende Wirkung auch schwer zugänglichen Gemeinden möglich macht.
Sie unterrichtet in Los Angeles, bildet Yoga Lehrer/innen in Nord- und Südkalifornien aus und leitet internationale Workshops an vielen Orten auf der Welt.
Marla's Website http://yoganga.com/
Preis 330€ (inkl. 19% MwSt.) Essen und Übernachtung sind nicht inbegriffen.
Anmeldung: sabine@yoga-am-bach.de